Need a walking buddy or two? Join us on Wednesday mornings.
November 25th @ 5PM
Don't have Thanksgiving dinner alone! Join us.
NOVEMBER 28TH
4-6P
Ladies! An afternoon visiting, drinking coffee/tea, and shopping all in one place!
December 11th @ 10:00A
We are excited to have this time with you. We will have a lovely brunch, crafts, a gift exchange, lots of fun and laughter.
* Gift exchange is optional. limit $15
Please pre-purchase tickets.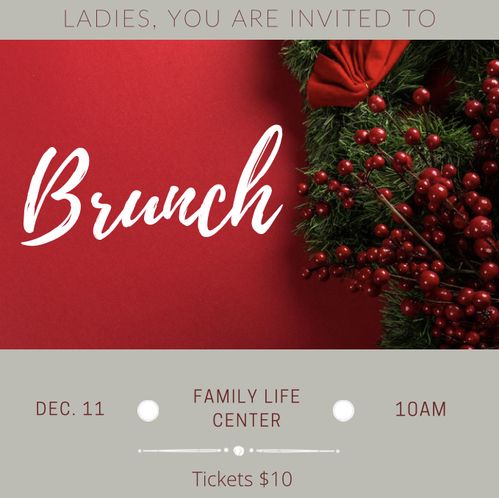 December 19th @ 6:30P
An evening listening to live Christmas music. The Westside Singers will be returning again this year and you wont want to miss it!
8:30P - 12:30A
Hosted by Celebrate Recovery. Come enjoy games, treats, and have a fun time ringing in the new year.